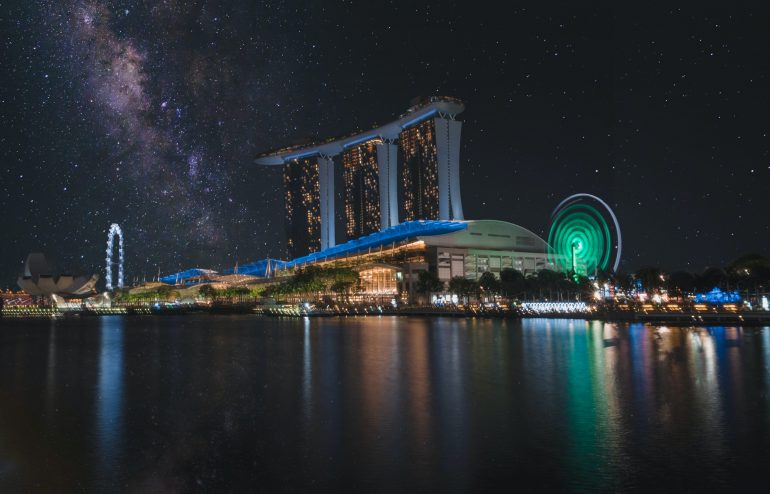 ---
Sands Expo and Convention Centre now Singapore's first carbon neutral MICE venue
Featured in Exhibition World
Sands Expo and Convention Centre, at Marina Bay Sands has announced that it has become the first carbon neutral MICE venue in Singapore.
Already a LEED-Platinum and ISO20121-certified venue, Sands Expo's carbon neutral status is a step towards Singapore's goal of transitioning to a low-carbon economy.
Executive director of sustainability at Marina Bay Sands, Kevin Teng, said: "Being carbon neutral gives us the opportunity to raise the bar for sustainable events and demonstrate our commitment towards managing our environmental footprint effectively with our MICE partners. Together with our resource-efficient infrastructure and customisable meeting solutions, our carbon neutral MICE venue adds another dimension to our suite of sustainable event solutions. Since 2012, we have reduced our carbon footprint by 33%, and we will continue to explore industry-leading methods to further decouple our carbon footprint from our business growth."
Marina Bay Sands has invested in energy efficient infrastructure, including a S$25m (US$18m) Intelligent Building Management System, which has helped save over 7.4m kWh of energy annually since 2012. Sub-metered floors at the integrated resort's (IR) MICE venue also allow event organisers to track energy usage across specific areas.
Marina Bay Sands' latest investment in Renewable Energy Certificates (RECs) and carbon offsets covers 100% of the carbon emissions generated from the meeting venue's gas and electricity consumption. The RECs are being purchased from Sembcorp Solar (Sembcorp), as part of the IR's commitment to "support the development of renewable energy in Singapore". Each REC represents the environmental benefits of one megawatt-hour (mWh) of electricity generated from a renewable energy source.
From 2019 to 2022, Marina Bay Sands is committed to purchasing an annual average of 25,000 RECs, based on the IR's yearly energy consumption levels over the last five years. This corresponds to electricity generated by various solar rooftop projects in Singapore which have been developed, installed, owned and operated by Sembcorp.
Jen Tan, senior vice-president and head of solar for Singapore and SEA at Sembcorp Industries, said: "Our engagement with Marina Bay Sands is a good example of our commitment to help businesses meet their green energy needs and their sustainability targets."
Since 2013, Marina Bay Sands has been enacting the Sands ECO360 green meetings programme, which includes measures ranging from sustainable advisory services, comprehensive waste management initiatives to post-event impact statements. Its sustainable meetings programme has won several accolades including the prestigious UFI Sustainable Development Award in 2015.
The IR is also offsetting its carbon footprint through the purchase of carbon credits to fund certified projects that reduce carbon emissions, such as wind energy projects.